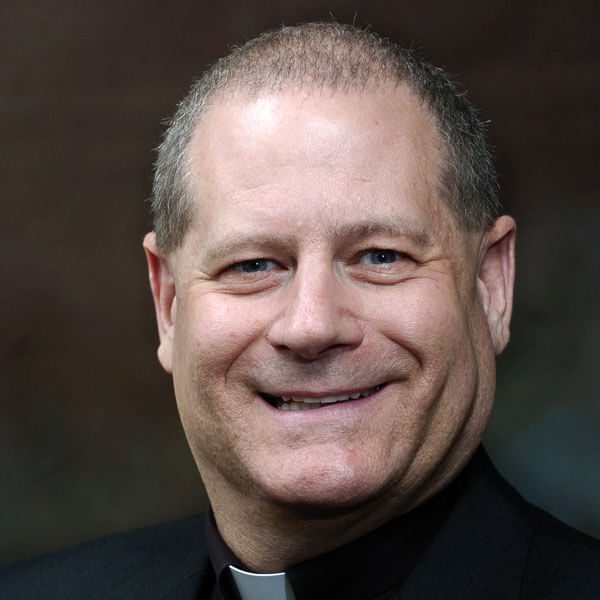 Wherever you are on your journey of faith, I invite you to walk with our Lord and our Lady as a member of our parish community.
Jesus has given all of us a mission: "Go, therefore, and make disciples of all nations, baptizing them in the name of the Father, and of the Son, and of the Holy Spirit, teaching them to observe all that I have commanded you" (Matthew 28:19-20a). Under the patronage of our Lady and in union with all of Christ's disciples throughout time and space, parishioners at OLL strive to carry out this mission of making disciples. Our parish has five ministry departments designed to equip all parishioners to live Christ's mission:
Corpus Christi Catholic School is also an important part of our parish's mission. Our parish school authentically educates children in and through the Catholic faith in an environment centered on the Word of God, the sacraments, and the teachings of the Church. Students discover truth, goodness, and beauty in all fields of study in an academically rigorous and culturally diverse learning community. Whether you have school-age children or can support our school with your time, talent, and treasure, please consider getting involved!
When he gave us our mission, Jesus also made his people a promise: "And behold, I am with you always, until the end of the age" (Matthew 28:20b). As we come together at our parish and then go out into the world, we know that our Lord is always with us in the members of his Body, in the poor, in the sacraments, and most especially in the Eucharist. Through Christ's presence and our Lady's intercession, we receive the grace to grow in holiness, to seek the lost, and to build God's kingdom.
Once again, I offer a warm welcome to all who worship at our parish, and I invite you to join us on mission. I encourage all Catholics, all those who wish to return to the Catholic faith, and all those who are curious about Christ and his Church to come and see the goodness of the Lord!
In Christ's peace,
Fr. Michael Burt