Jesus is calling us to make disciples and to be his witnesses on the Lakeshore, in West Michigan, and to the ends of the earth. LANE is a school of lifelong discipleship that proclaims the Gospel and empowers our Catholic community in West Michigan and beyond to live out Christ's mission. Go to www.lanecatholic.org to learn more and register for in-person and online classes, field trips, and international pilgrimages!
The mission of One Whirling Adventure is to spread the Christian faith by telling the story of how the Church has served Christ and benefited the world for nearly twenty centuries, throughout twenty-four time zones and two hemispheres. Join the adventure with videos, audio, articles, pilgrimages, and more at www.onewhirlingadventure.org!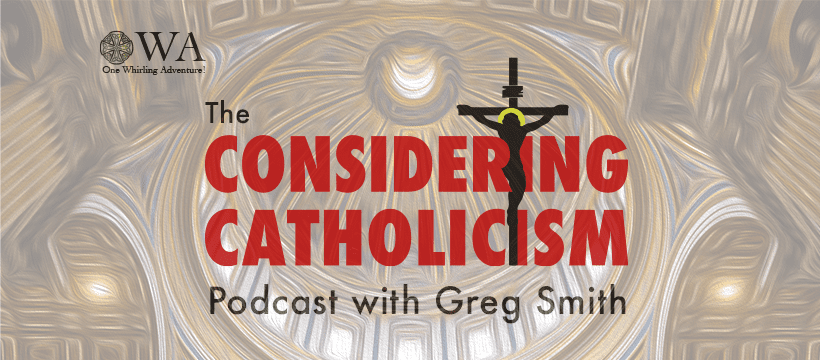 "If you're considering Catholicism, or just curious, then consider this…" In this new podcast, Greg Smith, Dean of LANE and founder of One Whirling Adventure, explores the faith, beliefs, life, and culture of the Catholic Church for curious non-Catholics, and for Catholics who want to know their faith better and share it with others. Episodes include interviews with our pastor, Fr. Michael Burt, and OLL staff members.
Become Catholic: RCIA
Are you curious about Jesus Christ and the Catholic Church? We would love to help you discern the next step in your spiritual journey. The Rite of Christian Initiation of Adults (RCIA) is the usual way in which adults and teenagers who are not Catholic become members of the Catholic Church.
Study Groups
Study groups are designed for parishioners who would like to grow in their knowledge of God in a small group context. Parishioners can join an existing study group or start their own with support from parish staff.
FORMED and Other Resources
In addition to LANE and One Whirling Adventure, our parish offers a number of Catholic resources to help you grow in your faith. This includes free access to FORMED, a repository of great Catholic books, ebooks, videos, audio talks, studies, and more. We also have a parish library and a Lighthouse Catholic Media kiosk.
Adult Discipleship Staff