Youth Ministry Year-in-Review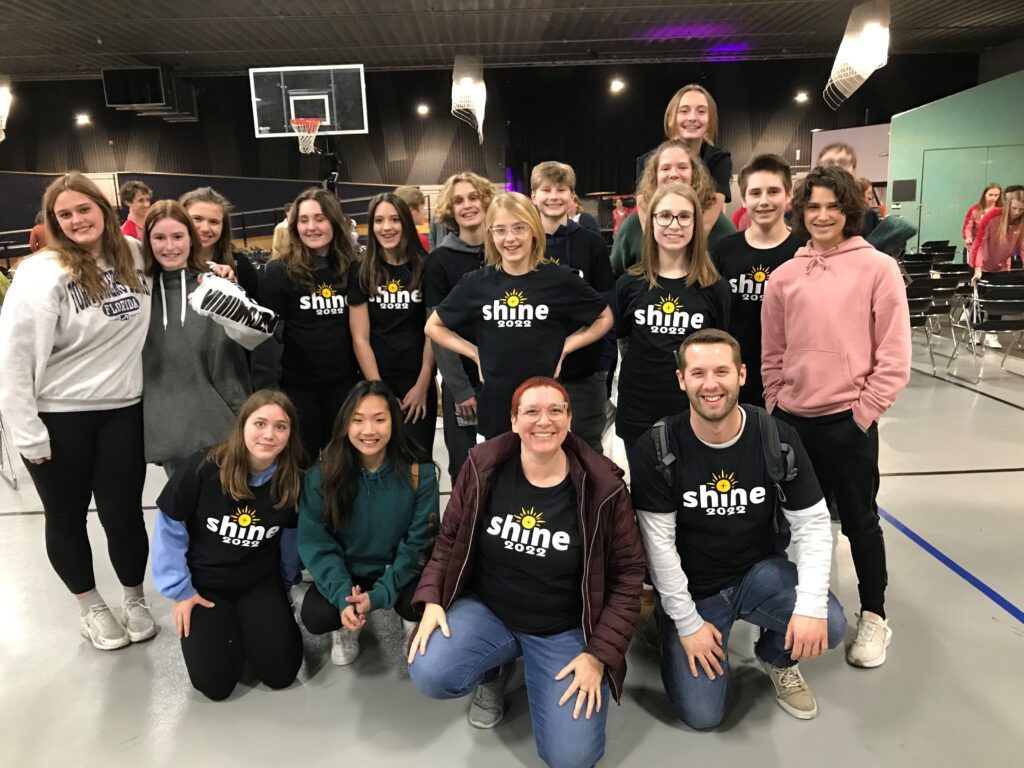 A Note from the Youth Ministry Coordinator
What a year it has been for our youth here at OLL! As another summer is upon us, we certainly don't want it to go by too fast without sharing how the Lord has blessed our middle and high schoolers in the past school year!
As we look ahead to planning our next year of youth ministry, we ask for your continued prayers and support as we continue the mission of leading our youth to Christ and his Church. Thank you!
Middle School
This past year, our middle schoolers had a chance to dig deeper into the liturgical year with engaging Sunday night classes and socials focusing on Ordinary Time, Advent, Lent, and Easter, along with a deeper focus on the Mass and the Eucharist. Our sixth, seventh, and eighth graders put their faith into action by collecting food and packing sack suppers with decorated bags for children their own age who are less fortunate through Kids' Food Basket during our first Service Project Night since the pandemic began.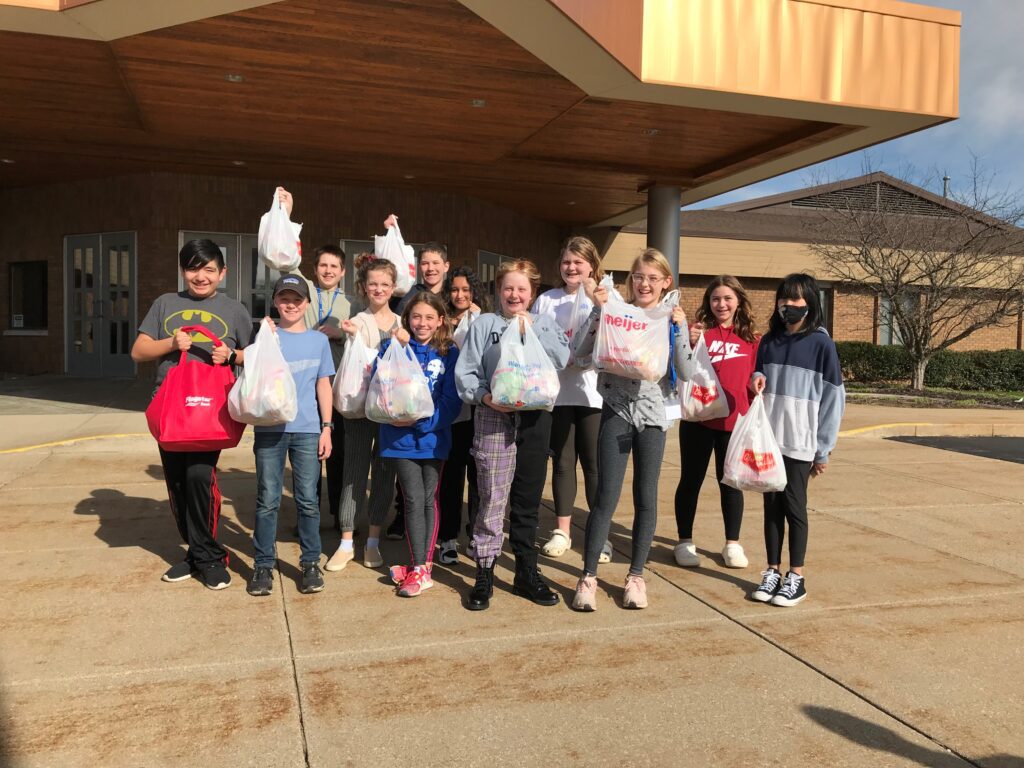 Confirmation
This past March, we had the privilege of witnessing 25 of OLL's youth be Confirmed at the Cathedral of Saint Andrew. In preparation for their Confirmation, our eighth graders worked hard to learn more about the Holy Spirit and the gifts he has for each of them through their Sunday Youth Group Gatherings. Our Confirmation candidates also had the chance to put their faith into action, and we were blessed to see the visible proof of their hard work with their Service Board Projects. Our youth also attended the Shine Youth Conference in Grand Rapids, where they experienced God's love and came to know more deeply who he is through an array of activities including praise and worship and adoration.
High School Life Teen
For our ninth, tenth, eleventh, and twelfth graders, the theme we focused on this past year was hope. This included Sunday Youth Group Nights focusing on the importance of the Mass and the Eucharist, where our ultimate hope is found. We also had nights focusing on healthy and unhealthy relationships, stress, and depression. We focused on understanding who the Holy Spirit is and what he offers us through a study series, and youths completed a three-week focus on the hope found in Christ's Resurrection. Nights of Adoration were also enjoyed by the youth throughout the year. Our high schoolers also had multiple opportunities to visit several home-based parishioners thanks to the local radio station JOY99 offering us their bus for transportation for our service project nights.
We certainly cannot forget our incredible trip to the Steubenville Youth Conference last July, where many of our teens built relationships with one another and experienced Christ's love in a deeper way. We will also be attending the Steubenville Conference this July with our biggest group size in four years!