The Place of the Responsorial Psalm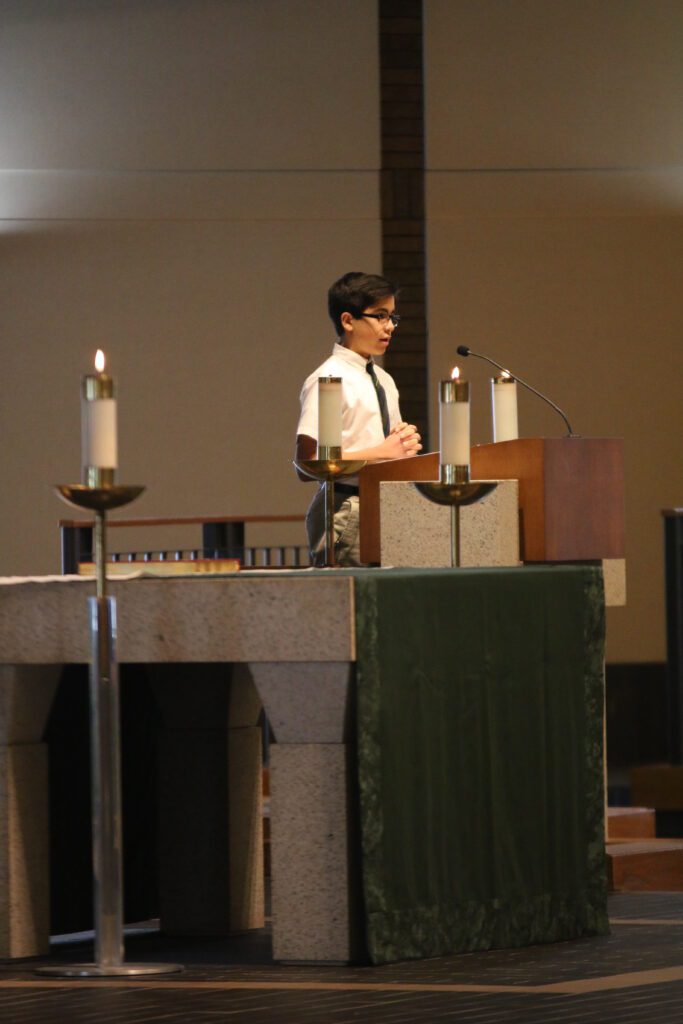 Beginning on the Thirteenth Sunday in Ordinary Time at OLL, the cantor will proclaim the Responsorial Psalm from the ambo. The Church highlights the importance of the Responsorial Psalm and its relationship to the other elements of the Liturgy of the Word in many of her documents. "Because the Responsorial Psalm is an integral part of the Liturgy of the Word, and is in effect a reading from Scripture, it has great liturgical and pastoral significance" (Music in Divine Worship 155.) To emphasize this, the General Instruction of the Roman Missal prescribes that the psalm be "sung or recited by the psalmist or cantor at the ambo" (GIRM 22). The ambo is the designated place for the proclamation of the Word of God. It is from here that the readings, the Responsorial Psalm, and the Easter Proclamation (Exsultet) are to be proclaimed. It may also be used for giving the homily and for announcing the intentions of the Prayer of the Faithful. The Church asks that other parish announcements be presented from a different place to help foster respect for the ambo and the importance of the Scriptures proclaimed from it. As such, our parish announcements are presented from the cantor stand.
As we return the Responsorial Psalm to the ambo, we seek to understand more fully its integral nature in the Liturgy of the Word and the richness of our ability to use the Word of God to respond to the Word of God.