Easter Time at OLL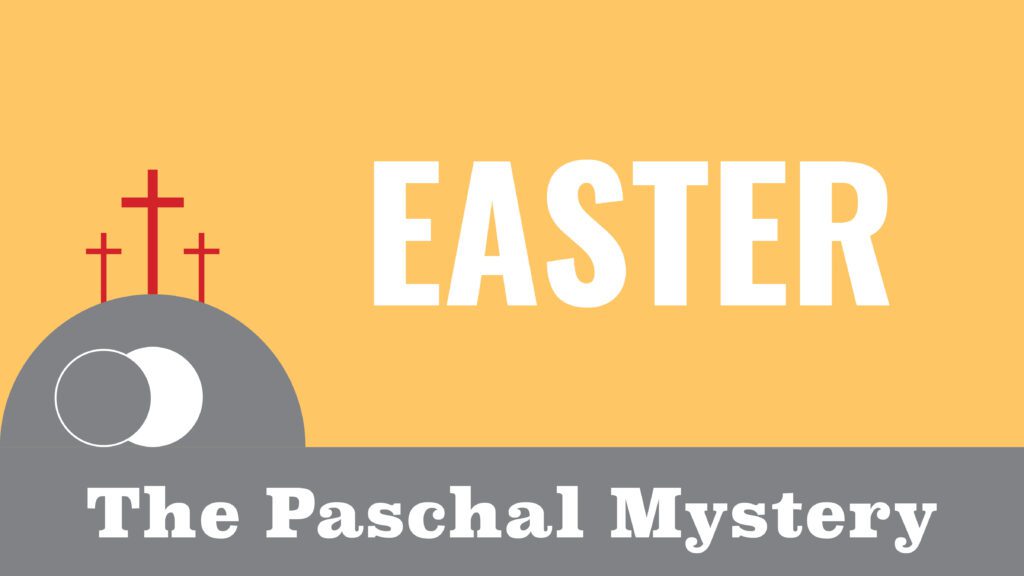 Weekly Emails and Online Resources
The Lakeshore Academy for the New Evangelization (LANE) is sending weekly emails to help you live out Holy Week and Easter Time. Sign up below (current LANE students will automatically receive these emails). Then go to lanecatholic.org/course/paschal-mystery, where you'll find plenty of resources to help you and your family celebrate these holy seasons.
Sign Up for Weekly Emails
Your Soundtrack for Easter Time
Audrey Thomas, our Director of Sacred Music, has put together a Spotify playlist to help you get into the spirit of Easter Time. Listen and share!
The Paschal Mystery
Dying, Jesus destroyed our death; rising, he restored our life. This is the Paschal Mystery—Christ's Passover from death to life. We enter into this central mystery of the Christian faith through Baptism and continue to experience it in the other Sacraments, especially the Eucharist and Reconciliation.
Our sacramental participation in the Paschal Mystery is renewed each year during the Church's holiest seasons: Lent, the Triduum, and Easter Time. During Lent our catechumens and candidates prepare to receive the Sacraments. Alongside them, all the faithful pray, fast, and give alms as we prepare to recall our Baptism. Then, during the Triduum and Easter Time, we participate in Jesus' Passion, Death, Resurrection, Ascension, and his sending of the Holy Spirit. With our Lord, we pass from death to life.