New Choir Members Welcome!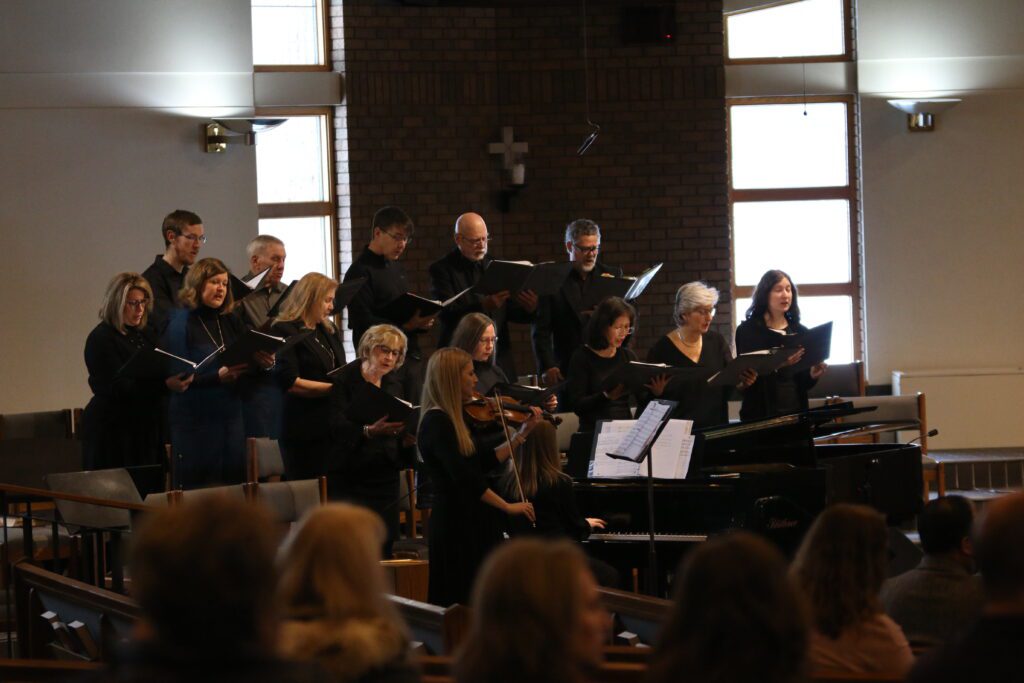 "O sing unto the Lord a new song" — Psalm 96:1
The OLL Liturgy Choir is resuming in the fall and we would love to have you join us! We are looking for singers in all voice parts—no previous choral experience necessary. For more information, contact Audrey Thomas, Director of Sacred Music, at the organ after Mass or at athomas@oll.org. We look forward to hearing from you!
♪ Notes from the Choir ♪
"When I was 14 or 15 years old, 70 years ago, I was coerced into playing the organ and singing the Latin Mass every morning before school. At first I strongly resisted, but I soon found a special satisfaction in accomplishing something outside of my comfort zone. Since then, I have sung in choirs, chorales, and musicals. Today, I love singing in the choir at Our Lady of the Lake. Our practices are clear, concise, and productive, and I always feel energized after rehearsal. I love that I am able to use my love for music to serve the parish and help add beauty to the Mass. While joining the choir may seem out of your comfort zone, I would encourage you to give it a try!"
— Rosemary Shannon Sotok, Liturgy Choir Member