National Eucharistic Revival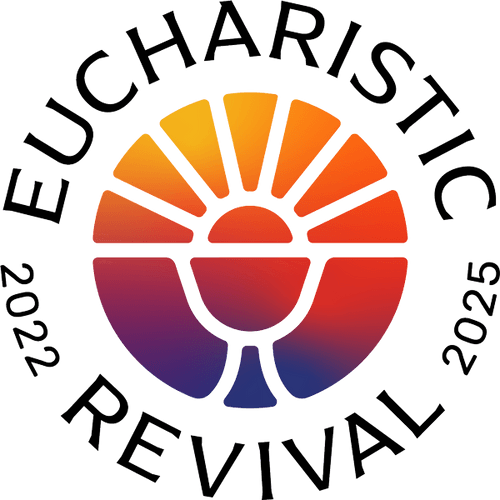 The Solemnity of Corpus Christi 2022 marked the beginning of the National Eucharistic Revival, a three-year grassroots revival of devotion and belief in the Real Presence of Jesus in the Eucharist that is being called for by the bishops of the United States. The bishops believe that God wants to see a movement of Catholics across the United States, healed, converted, formed, unified, and sent on mission by an encounter with Jesus in the Eucharist. These three years will culminate in the first National Eucharistic Congress in the United States in almost fifty years.
At OLL, the Eucharistic Revival will be woven into all that we do as a parish over the next three years. Stay tuned for more details, including about a Eucharistic Miracles Exhibit that will be coming to our parish in October 2022!
The Return of Communion from the Chalice at OLL
Beginning with this great feast of the Eucharist, our parish will reintroduce the reception of Holy Communion from the chalice at all Masses. Going forward, communicants will be able to choose whether to receive Holy Communion under one or both kinds. On this occasion, we remember that we receive the whole Christ when we receive Holy Communion under one kind, but that receiving both Eucharistic species helps us to more fully experience the reality of Christ's sacrifice of his Body and Blood. Communion under both kinds also makes more evident the connection between the Eucharistic banquet and the heavenly banquet in the Kingdom of the Father.
Reverence for the Eucharist Video Series
As part of this year's Reverence for the Eucharist Awareness Week at West Catholic High School, graduating senior Caleb Haskell debuted a series of videos he created to help students learn more about the Eucharist. These three videos are an excellent primer on what Catholics actually believe about the Eucharist and how we should respond.