Lent: Return to the LORD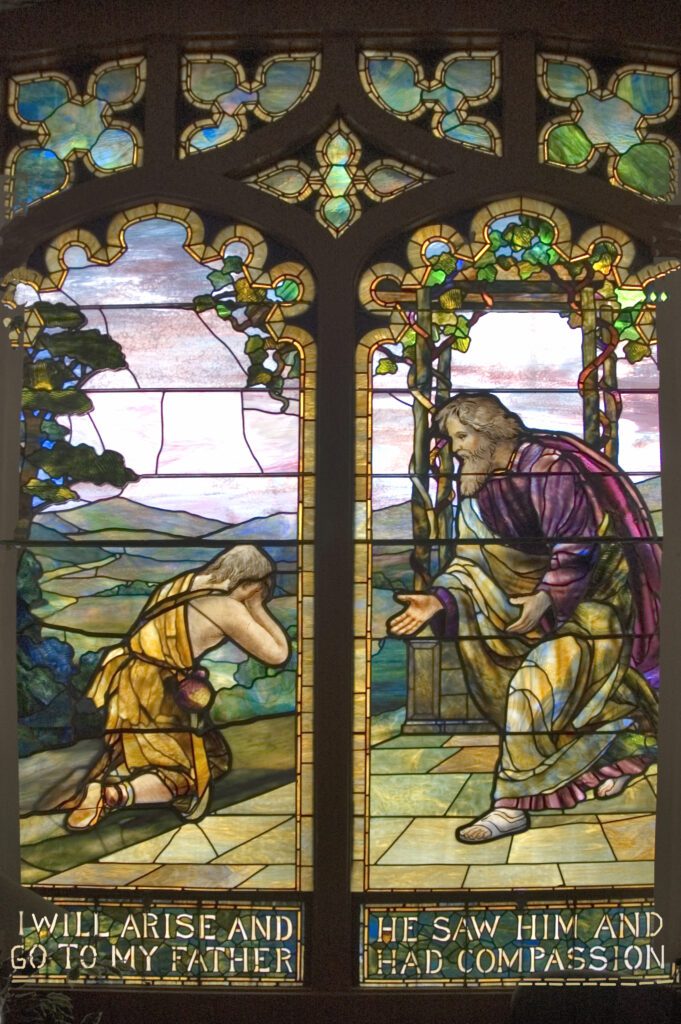 "Even now, says the LORD, return to me with your whole heart, with fasting, and weeping, and mourning; rend your hearts, not your garments, and return to the LORD, your God. For gracious and merciful is he, slow to anger, rich in kindness, and relenting in punishment." — Joel 2:12-13
Baptism united us with the LORD, but we all wander away from him throughout our lives. This Lent, the Church is calling us to return to the LORD by recalling three important truths about ourselves and God:
Remember You Are Dust: Recall your sinfulness, mortality, and need for God's mercy by repenting and recommitting to prayer, fasting, and the works of mercy.
Remember Your Baptism: Recall how Jesus saved you from sin, death, and the power of the devil by contemplating the grace of baptism at work in your life.
Remember Christ's Sacrifice: Recall how Jesus suffered and died out of love for you as you prepare for Holy Week and the Easter season.
Together, let us return to the LORD with our whole hearts, confident in his mercy and kindness.
Free Resources and Weekly Emails
Go to lanecatholic.org/course/lent-easter-2023 to browse an extensive library of seasonal resources and to sign up to receive a weekly call to prayer and action. You'll get an email every Sunday from Ash Wednesday through Pentecost. If you are already on the LANE or parish email list, you will automatically receive these emails.
Lenten Events at OLL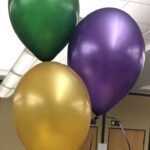 Literally meaning "removal of meat," Carnival is an unofficial celebration that precedes the abstinence and fasting of Lent. All parishioners are invited to our parish's Carnival event after both Sunday Masses in the hall. There will be paczki, coffee, games, beads, balloons, and information on our parish's plans for Lent, Holy Week, and Easter Time.
Ash Wednesday: February 22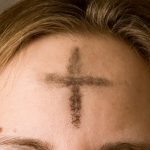 Mass and the distribution of ashes will take place at 12 and 6:30 p.m. at OLL. (Mass at Corpus Christi has been canceled due to inclement weather.) This is an obligatory day of fasting for those age 18–59. When fasting, a person is permitted to eat one full meal, as well as two smaller meals that together are not equal to a full meal. Catholics age 14 and older are also obliged to abstain from eating meat.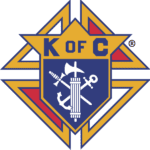 The Knights of Columbus will host a fish fry on all Lenten Fridays from 4:45–6:30 p.m. Choose between dine-in and takeout options. This is a great way to participate in our parish community while abstaining from eating meat on Fridays. Find more details at kofc7115.org.
Friday Stations of the Cross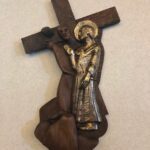 Follow our Lord through his Passion and Death. A different group will lead the Stations each Lenten Friday at 7 p.m.
February 24: Women of the Word
March 3: GRACE
March 10: RCIA
March 17: Respect Life Guild
March 24: Liturgy Choir
March 31: Crafty Ladies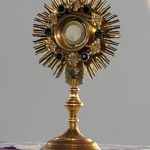 As usual, Adoration will take place every Thursday from 3–9 p.m. The regular first Friday Adoration on March 3 will begin after the 9 a.m. Mass but end early at 6:30 p.m. to accommodate the Stations of the Cross. On Holy Thursday, the Blessed Sacrament will be exposed following Mass until midnight. There is no Adoration on Good Friday.
The Sacrament of Reconciliation
Confessing our sins and receiving absolution renews the graces of Baptism in us. Confession will be offered at the following times and by appointment:
Every Wednesday, 6 p.m. (canceled on March 29)
Every Saturday, 9 a.m. (canceled on Holy Saturday)
Thursday, March 23, 5–8 p.m. ("The Light Is ON for You" event throughout our diocese)
Tuesday, March 28, 12:30–1:30 p.m.
Friday, March 31, 9:30–10:30 a.m.
Tuesday, April 4, 12:30–1:30 p.m.
Wednesday, April 5, 6–7 p.m.
Thursday, April 6, 2–3 p.m.
St. Joseph's Table: March 11-19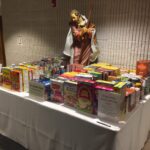 On the Solemnity of St. Joseph (transferred to March 20 in 2023), it is customary to bless food and give it to the poor. In the week before the feast we will collect food for the St. Vincent de Paul Center on a table in front of the statue of St. Joseph in the narthex. Then Fr. Michael will bless the food at the end of all Sunday Masses on March 18–19.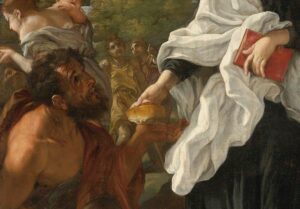 On the Fifth Sunday of Lent following the 11 a.m. Mass, we will meet in the hall for a parish retreat that will include a meal, a service project, children's activities, a Lenten reflection on almsgiving by Dcn. Brian Piecuch, and prayer. Click here to learn more and RSVP by March 19.
Liturgy During Lent
During the season of Lent, we refrain from singing the Gloria and the Alleluia. Fasting from these two joyful acclamations is intended to help us enter into the penitential character of this liturgical season and promote a longing for the jubilation and glory of Easter, when our Alleluias will ring even more joyously for having been sacrificed for so long. Our daily Masses will begin with the reading of the entrance antiphon and will end in silence. We will resume singing hymns at daily Masses after Easter.
We will encounter more silence before, during, and after the Mass, as musical preludes and postludes are suspended during this season (with the exception of Laetare Sunday, feasts, and solemnities). The increased silence surrounding the liturgy and the restrained character of our liturgical music invites us to enter into the desert with Christ throughout these forty days. As we "return to the LORD" this Lent, may our hearts be open to the fullness of his mercy.