Keep Mass in Christ-Mass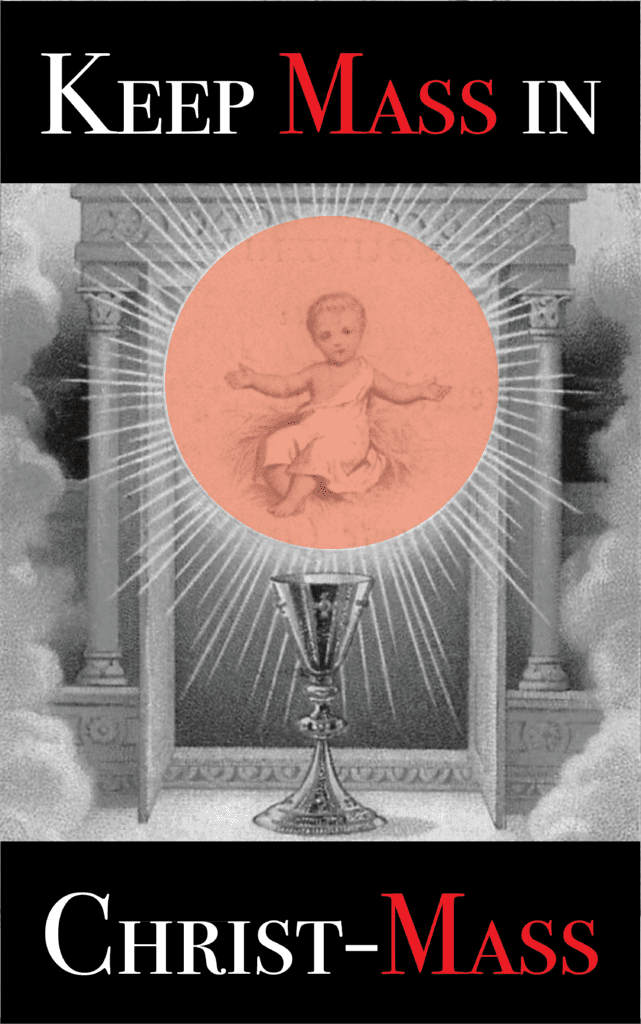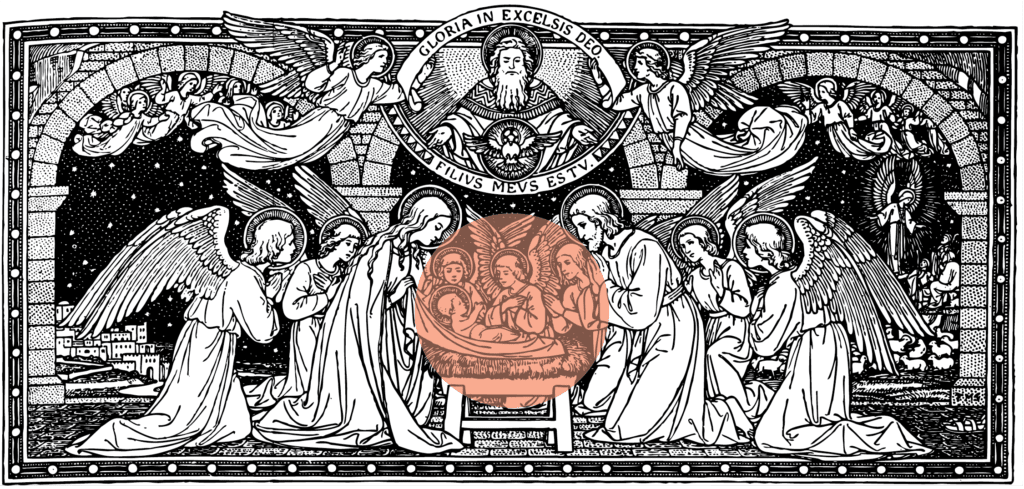 Advent & Christmas Time at OLL
At Christmas Time, we celebrate Christ coming into the world two thousand years ago. But Christ also comes to us every time the Eucharist is celebrated, and one day he will come again in glory! This Advent, prepare for Christ-Mass, the commemoration of Christ's first coming, and get ready for his second coming by diving deeper into every Mass along the way.
Browse this post for information on Masses during Advent and Christmas Time, our Advent Retreat, Adoration, Confession, fasting and penance, and ways to serve and give.
Go to lanecatholic.org, create a free LANE account, click on "Keep Mass in Christ-Mass," browse seasonal resources, and choose ones that suit you and your family.
Join our parish family this Advent as we get ready for a joyous Christ-Mass season!
Masses on Holy Days of Obligation
First Sunday of Advent: December 2 (5 p.m.) & 3 (9 & 11 a.m.)
Immaculate Conception: Friday, December 8, 9 a.m. & 6:30 p.m.
Second Sunday of Advent: December 9 (5 p.m.) & 10 (9 & 11 a.m.)
Third Sunday of Advent (Gaudete Sunday): December 16 (5 p.m.) & 17 (9 & 11 a.m.)
Fourth Sunday of Advent: December 23 (5 p.m.) & 24 (9 & 11 a.m.)
The Nativity of the Lord (Christmas): December 24 (5 & 10 p.m. with 30-minute preludes) & 25 (10 a.m.)
Feast of the Holy Family: December 30 (5 p.m.) & 31 (9 & 11 a.m.)
The Epiphany of the Lord: January 6 (5 p.m.) & 7 (9 & 11 a.m.)
Catholics are obligated to attend two separate Masses for the Fourth Sunday of Advent and the Nativity of the Lord. The Solemnity of the Mother of God (January 1) and the Baptism of the Lord (January 8) fall on Mondays and are not holy days of obligation this year; there will be no Masses at Our Lady of the Lake.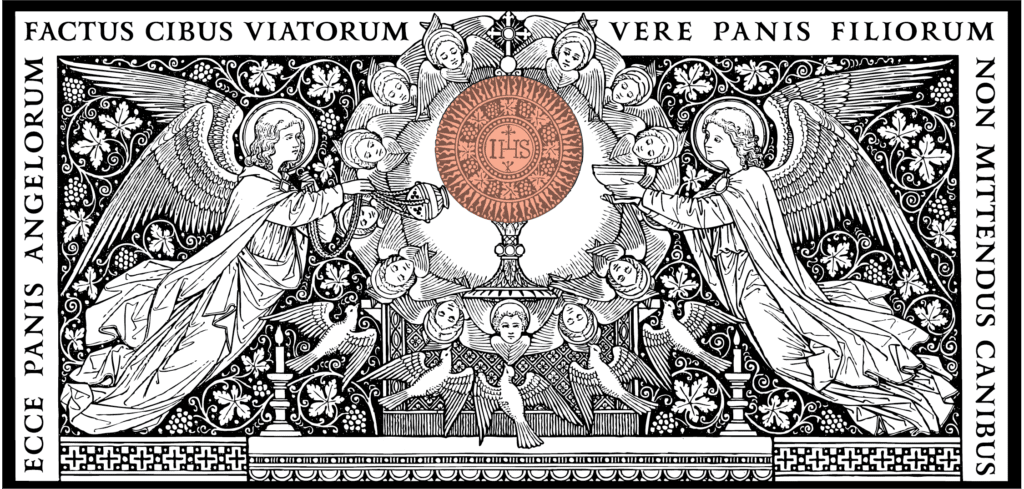 Eucharistic Adoration
Adoration helps us prepare to receive Holy Communion during Mass and extends our worship beyond the Mass. Drop by the chapel during regular hours or come on Thursdays and first Fridays when the Blessed Sacrament is exposed for Adoration.
Advent Retreat with Dr. Richard Ray from the Hope–Western Prison Education Program
Sunday, December 3, 12–3 p.m. — RSVP Required by November 28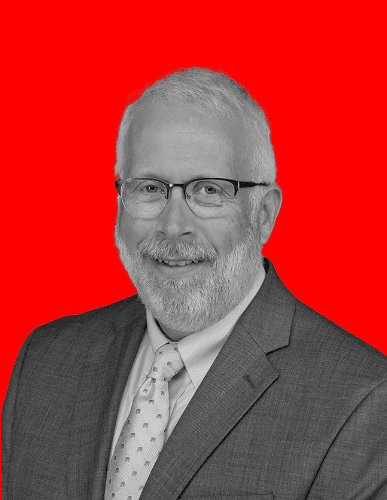 Parishioners of all ages and stages in their faith journeys are invited to this opportunity for prayer and action as we prepare our hearts for the Savior's coming. We will gather in the hall after the 11 a.m. Mass for:
A meal and fellowship
A service projectChildren's activities
A presentation by Dr. Richard Ray from the Hope–Western Prison Education Program
Eucharistic Adoration
The Liturgy of the Hours
The retreat will last until 3 p.m. More details will be announced soon. RSVP by November 28 to Miki Brierty, our Hospitality Coordinator, at mbrierty@oll.org or 616-399-1062. We hope to see you there!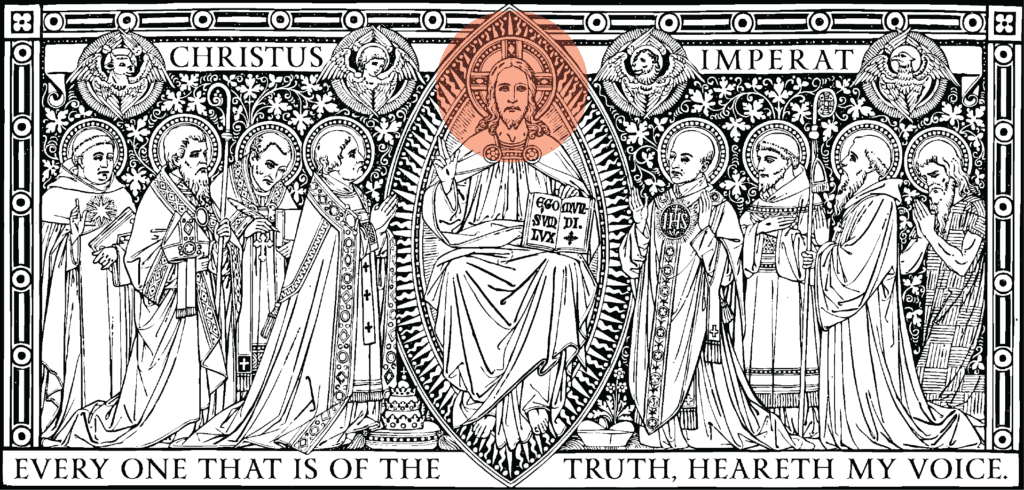 Confession & Penance
Confession prepares us for Communion. Fr. Michael is making extra time to celebrate the Sacrament of Reconciliation in the week before Christmas:
Tuesday, December 19, after the 12 p.m. Mass
Wednesday, December 20, at 6 p.m.
Thursday, December 21, at 12 p.m.
Friday, December 22, after the 9 a.m. Mass
Saturday, December 23, at 9 a.m.
Advent is a season of sober, prayerful preparation. Fasting and other forms of penance aid us as we repent and humble ourselves before God. Think about ways you can make sacrifices during this season.
Ways to Serve, Give, & Evangelize
Consider donating gifts for Catholic Charities West Michigan's Client Christmas Store. Each year, the store allows clients to shop for their children's (age 0–17 years) Christmas gifts. Please bring unwrapped gifts by December 10.
Sign up for a parish ministry.
Participate in a parish guild or group.
Volunteer with a local organization, especially one of our mission partners.
Give to your parish or a Catholic charity.
Invite a friend or family member to Mass or a parish event.
Share your faith with someone you know.