Haiti School Lunch and Traveling Parishioner Programs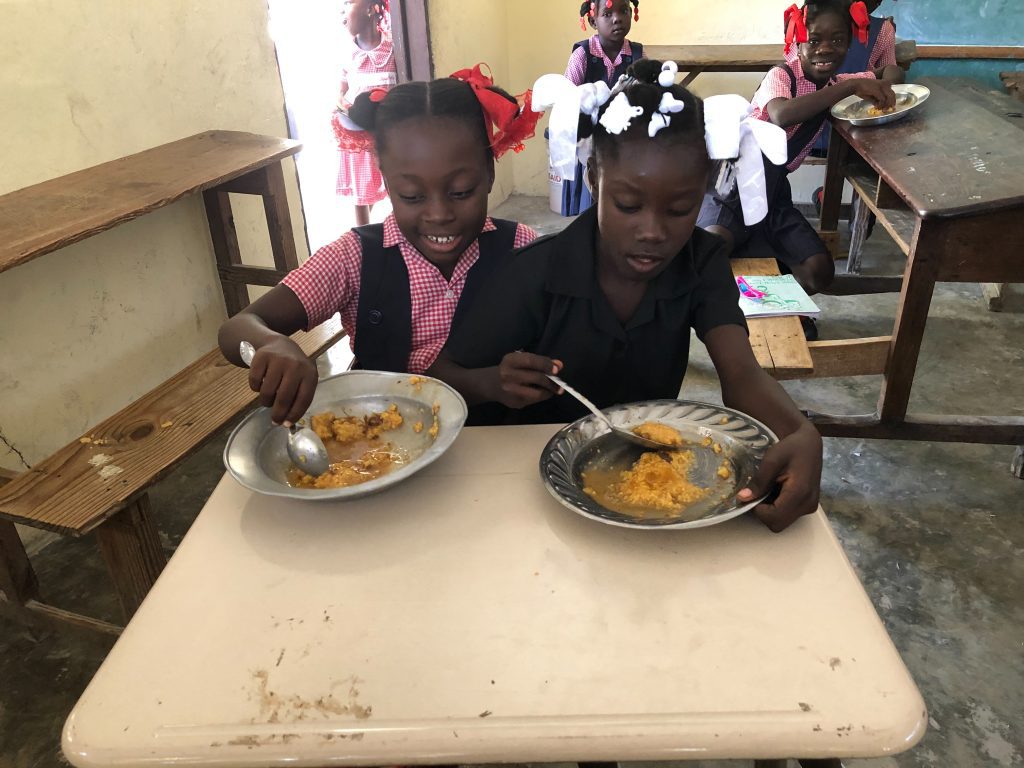 Sts. Anne and Joachim Catholic Church, our sister parish in Haiti, operates Christ the King School. Many of the school's students do not have consistent access to food at home. Through your support, they receive a nutritious lunch every day at school. This is the main meal of the day for these children.
Fr. Effener, the pastor of our sister parish, would like to expand this program to some of his other parishioners. Many parishioners walk for two to three hours each way to get to the church for Mass. Fr. Effener would like to provide a small meal for these people before they return home. The OLL Haiti Committee has approved the expansion of the program. This meal will only be served on the first Sunday of each month.
However, Fr Effner would like to serve a meal every week. This would involve a modest increase in costs, and to cover it, we are asking parishioners to consider increasing their current contribution to the Haiti program or start a new contribution. We know this program is a success by looking at the faces of the children, and we would like to be able to see similar smiles on the faces of parishioners who walk a long way to get to Mass.
Let our hearts be filled with gratitude for all the blessings we have at OLL, and let us share our abundance with our sister parishioners. Please visit oll.org/ministries/haiti to learn more about our partnership and to see the impact of our efforts. God bless all of our efforts to help in whatever way we can.