Register for 2023-2024 Discipleship Classes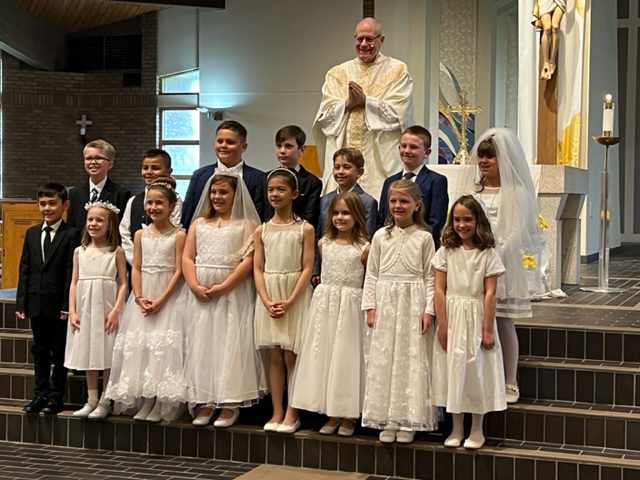 Registration is still open for fall Discipleship Classes for children and youth! Registration is on a new digital platform this year. Register online by clicking the button above. Here are some very important details you need to know prior to registering:
Elementary, middle, and high school Discipleship Classes are all on Sunday evenings this year. When you begin registration, it will ask for a name and email address. Please put the name of the first child you would like to register and a parent's email address and phone number. After you complete the first child's registration, you can add more students by clicking the "add a guest" tab in the upper right corner. Do not check out until all your children have been added. If you need a scholarship or need to make a payment plan, please contact Carla Niziolek at cniziolek@oll.org prior to completing the registration form. 
Tuition is free for Catechists and Core Team members for children and youth! Aides receive 50% off tuition. Is God calling you to participate next year as a Catechist or Aide? We need you! Our new elementary curriculum requires very little prep time and gives you everything you need to share the Catholic faith effectively with our students. Please consider joining us next year as a Catechist or Aide! We really need you! Contact Carla, Adam, or Erin prior to completing your registration if you are interested in learning more about becoming a Catechist, Aide, or Core Team member. We have a coupon code to share with you.
The maximum family tuition is $200. The software will automatically cap you at this dollar amount.
A calendar of next year's school year is available online. Please download it by clicking the button above before you begin the registration process.
If you have any questions during registration, please contact Carla Niziolek (Director of Discipleship) at cniziolek@oll.org, Adam McNutt (Youth Ministry Coordinator) at amcnutt@oll.org, or Erin Pilarski (Children's Ministry Coordinator) at epilarski@oll.org. We look forward to serving your family and growing your children and youth to become disciples of Christ!