Register for 2022-2023 Discipleship Classes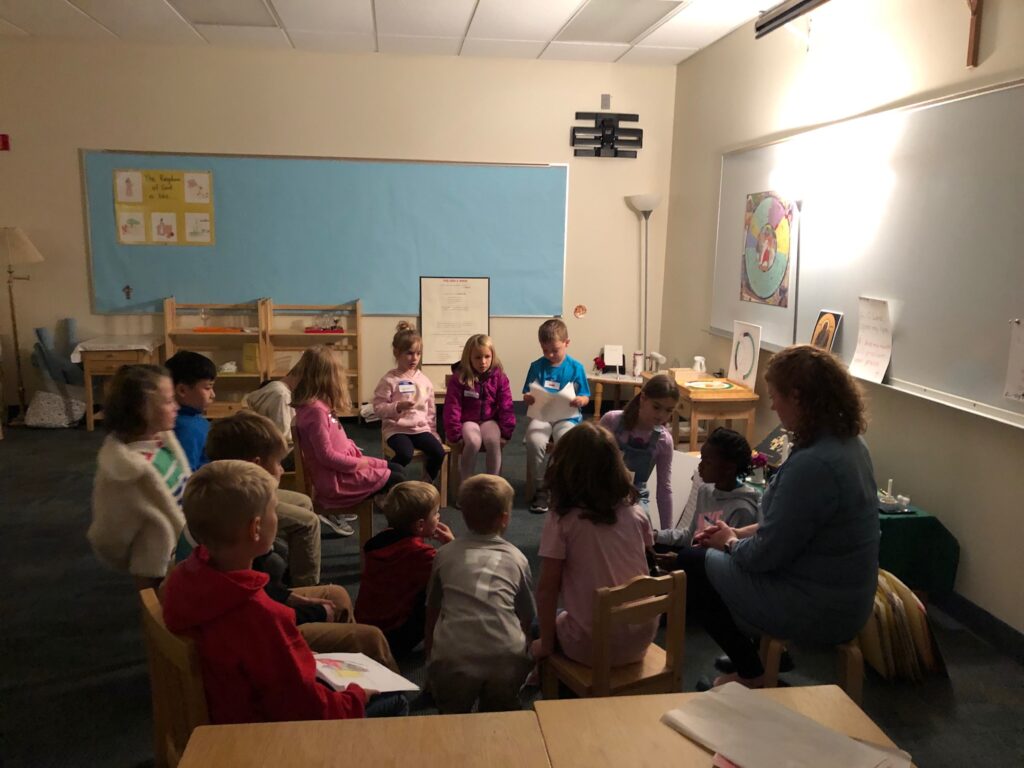 OLL Discipleship Classes for children and youth are designed to assist parents in teaching the Catholic faith and to prepare our young people to receive the sacraments. Classes are offered for three-year-olds through high schoolers. We look forward to growing in faith with your family in 2022-2023!
Discipleship Details
Start Date: Discipleship Classes will begin the week of September 12, 2022.
Family Registration: If you are registering three or more children for Discipleship Classes, put the Family Registration package in your cart and check out. You will be asked about classes for each student at checkout.
Online Homeschool Option: Parents may homeschool their K–6 children online through LANE Kids, which can be purchased at www.lanecatholic.org/pages/kids. There will be no catechist-led online option this year.
Allergies: If your child has a severe allergy, you must have a healthcare professional fill out a Medical Action Plan.
Paying by Check, Payment Plans, and Scholarships: If you are unable to pay by credit card online, are interested in a payment plan, or would like to request a scholarship, please contact Carla Niziolek.
Catechists and Aides: Tuition will be waived for the children of catechists and classroom aides. If you are interested in serving, please contact Carla Niziolek.
Support from the OLL Staff
Registration changes, refunds, paying by check, payment plans, scholarships: Carla Niziolek, Director of Discipleship: cniziolek@oll.org
Online registration: Cory Lakatos, Director of Community Life: clakatos@oll.org
Middle and high school: Adam McNutt, Youth Ministry Coordinator: amcnutt@oll.org
Discipleship Classes for Adults
Parents, don't miss out on the amazing adventures we are going to have this year! LANE makes it easier than ever to continue your lifelong learning and faith development. Check out www.lanecatholic.org to learn more.
If you are interested in becoming Catholic, contact Carla Niziolek about the Rite of Christian Initiation for Adults (RCIA).