Day of Prayer for the Legal Protection of Unborn Children
On January 22, the anniversary of Roe v. Wade, the Church in the U.S. observes a day of prayer and penance. Participate by picking up a Choose Life Candle Kit, instructions, and a prayer card in the narthex. Position one of these luminaries on your front porch or in another location where it will bear witness to the value of every human life, especially on January 22.
We are also encouraging parishioners to sign up for a thirty-minute prayer slot on January 22. Help us cover the whole day by committing to pray the Rosary or another prayer for the legal protection of unborn children (pray anywhere). Sign up in the narthex or online by clicking the button below.

9 Days for Life is an annual novena for the protection of human life. Each day's intention is accompanied by a short reflection and suggested actions to help build a culture of life. Participants can download the novena or sign up to receive the daily prayers via email or text message.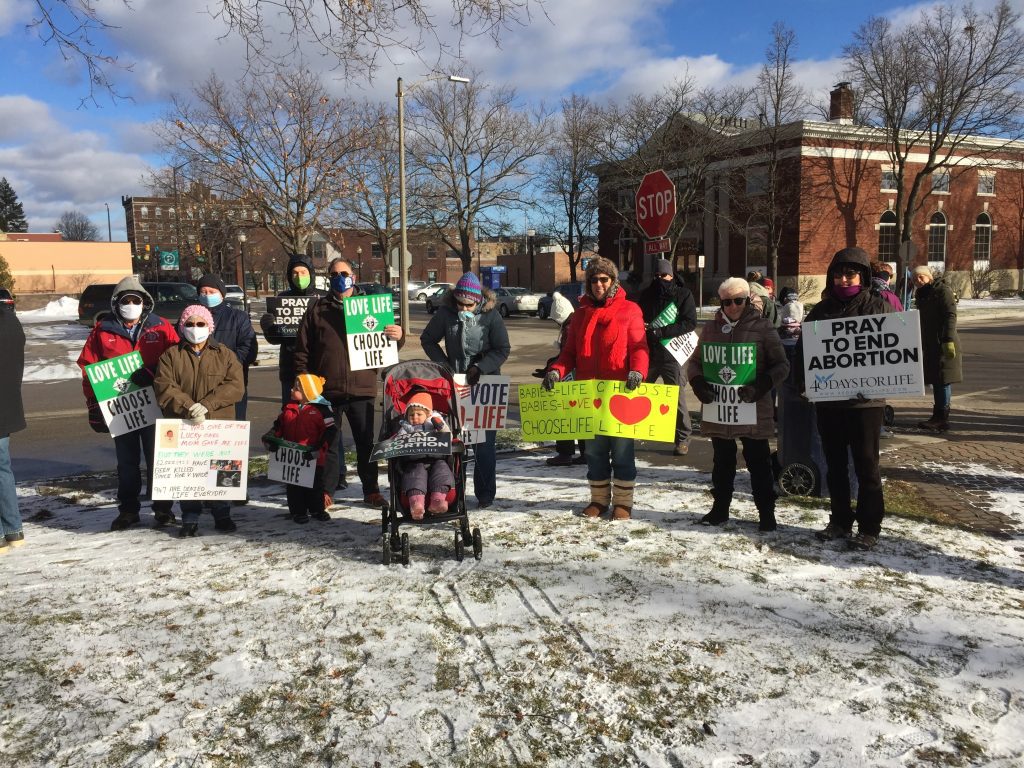 March for Life in Holland
Saturday, January 22, 11 a.m.
Join the OLL Respect Life Guild in supporting life on the forty-ninth anniversary of Roe v. Wade. The march is organized by Right to Life of Holland Area. It begins at Centennial Park on the corner of 10th Street and Central Avenue. We will be walking around the park for about thirty minutes.
Opportunities from Our Diocese
All are invited to participate in the diocesan Mass for Life on Thursday, January 20, at 7 p.m. at the Cathedral of St. Andrew. Bishop Walkowiak will celebrate the Mass and Fr. Robert Mulderink will preach.
The Apostolic Penitentiary has once again granted a plenary indulgence to those who "take part," in various ways, "in the sacred celebrations among the great assembly of people during the course of the annual event that is called 'March for Life.'"