Catholic Social Teaching and Our Local Community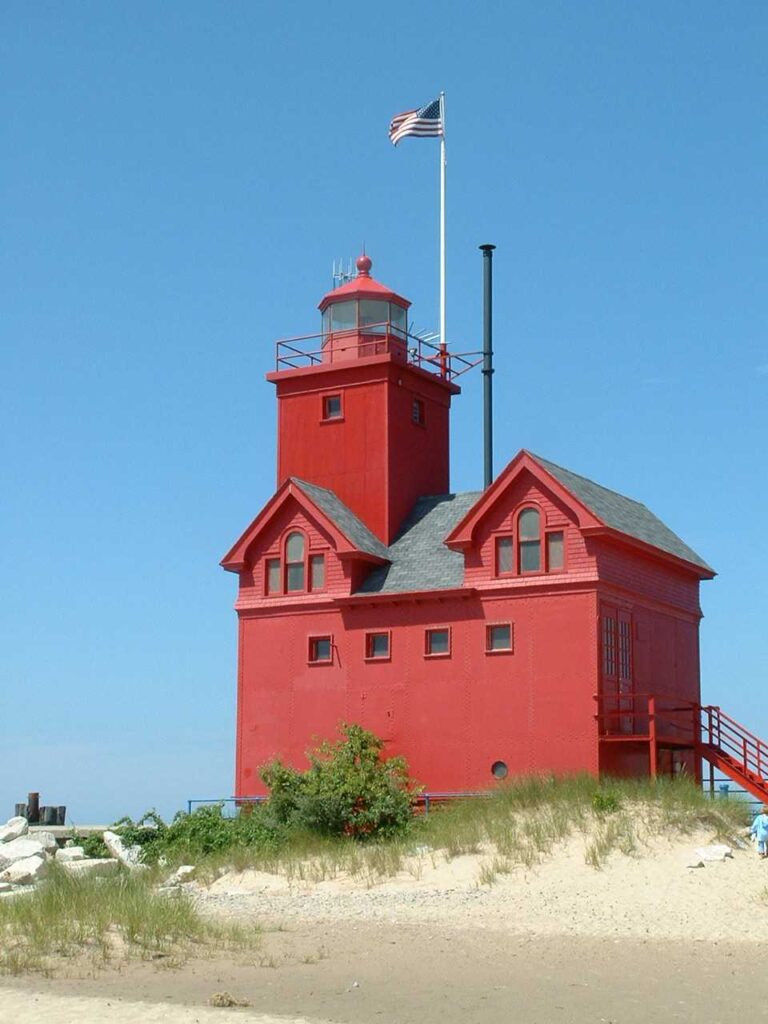 Part 1: The Life and Dignity of the Human Person
What does this principle mean? The U.S. Conference of Catholic Bishops says, "The Catholic Church proclaims that human life is sacred and that the dignity of the human person is the foundation of a moral vision for society. This belief is the foundation of all the principles of our social teaching…. We believe that every person is precious, that people are more important than things, and that the measure of every institution is whether it threatens or enhances the life and dignity of the human person." Abortion, euthanasia, cloning, embryonic stem cell research, the death penalty, war, and terrorism all threaten human life and dignity.
This principle isn't just about what we're against, though. As St. John Paul II stated in The Gospel of Life (Evangelium Vitae) no. 54, "As explicitly formulated, the precept "You shall not kill" is strongly negative: it indicates the extreme limit which can never be exceeded. Implicitly, however, it encourages a positive attitude of absolute respect for life; it leads to the promotion of life and to progress along the way of a love which gives, receives, and serves."
How does our parish live out this principle? Our Lady of the Lake chooses to partner with Positive Options, an agency in our community that believes strongly in the dignity of all human persons involved with unexpected pregnancies. Their staff and volunteers work tirelessly in area schools and at their four West Michigan locations to teach about positive, healthy relationships, to counsel men and women facing an unplanned pregnancy, to answer questions about the unknown ahead, and to provide items needed to set up families with what they need to succeed when they bring their newborn home.
Positive Options and Our Lady of the Lake stand together to ensure that these children are recognized as the gifts that they are and that their families will have the support they need to succeed. As a parish community, each year we donate money to help with running their programs, hold a baby item drive in June, and participate in their Walk 4 Life.
Our Lady of the Lake is proud to partner with the staff at Positive Options, who walk in this Christ-like love and serve each man, woman, and child who come through their doors in order to build lives of promise and hope. Contact Alyssa Gaerte, our Mission Coordinator, to get involved!
Part 2: The Call to Family, Community, and Participation
What does this principle mean? The U.S. Conference of Catholic Bishops says, "The person is not only sacred but also social. How we organize our society—in economics and politics, in law and policy—directly affects human dignity and the capacity of individuals to grow in community. Marriage and the family are the central social institutions that must be supported and strengthened, not undermined. We believe people have a right and a duty to participate in society, seeking together the common good and well-being of all, especially the poor and vulnerable."
The fathers of the Second Vatican Council wrote, "But God did not create  man as a solitary, for from the beginning "male and female he created them" (Genesis 1:27). Their companionship produces the primary form of interpersonal  communion. For by his innermost nature man is a social being, and unless he  relates himself to others he can neither live nor develop his potential. (Gaudium et Spes, no. 12)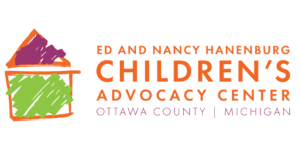 How does our parish live out this principle? One of the evils effecting families on the north side of Holland is child abuse. This grave wrong makes it more difficult for our neighbors to answer the call to family, community, and participation. In an effort to help, Our Lady of the Lake partners with the Ed and Nancy Hanenburg Children's Advocacy Center.
The CAC is a non-profit that provides child-centered prevention, advocacy, and team intervention in investigation, assessment, and treatment of child abuse inclusive of all children and families. The center, located on Holland's north side, seeks to support and strengthen abuse survivors so they can grow, heal, and be active participants in society once more.
As a parish community, OLL donates money to help with the CAC's programs and sets up a Giving Tree in December to help stock their emergency needs closet. This year, as part of our Advent retreat, parishioners assembled bags of hygiene items and assisted with cutting collage pictures for art therapy sessions at the center.
OLL is proud to partner with the talented staff and volunteers at the Ed and Nancy Hanenburg Children's Advocacy Center, who walk alongside families dealing with trauma and give them the tools and time they need to begin again. Contact Alyssa Gaerte, our Mission Coordinator, to get involved!
Part 3: Rights and Responsibilities
What does this principle mean? The Catholic tradition teaches that human dignity can be protected and a healthy community can be achieved only if human rights are safeguarded and responsibilities are met. Therefore, every person has a fundamental right to life and a right to those things required for human decency. Corresponding to these rights are duties and responsibilities—to one another, to our families, and to the larger society.
As St. John XXIII wrote in Pacem in Terris, "In human society one man's natural right gives rise to a  corresponding duty in other men; the duty, that is, of recognizing and  respecting that right. Every basic human right draws its authoritative force  from the natural law, which confers it and attaches to it its respective duty.  Hence, to claim one's rights and ignore one's duties, or only half fulfill  them, is like building a house with one hand and tearing it down with the  other."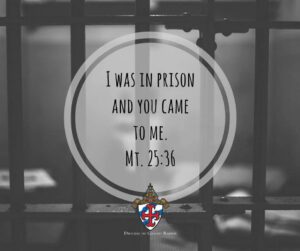 How does our parish live out this principle? Our parish supports the Diocese of Grand Rapids Prison & Jail Ministry efforts as a response to the call to protect human rights by taking responsibility for our brothers and sisters who are incarcerated. This diocesan ministry depends on volunteers who are trained to provide prayer services or visitations at the Ottawa County Jail and who visit youth at the local juvenile detention center. When many who are in jail or detention feel alone and unwanted, volunteers provide a physical presence that reminds them of Christ's faithfulness to all of his children. They are remembered, prayed for, and made to feel valued as members of our faith community. 
As a parish, we collect eyeglasses and tube socks for prisoners in a drive each September. Depending on the need, OLL will also hold a drive in the summertime to support the Prison & Jail Ministry's Offender Re-Entry Program.
Our parish is proud to partner with the dedicated staff and volunteers involved in the Prison & Jail Ministry, who forge personal connections and provide a way for our incarcerated members to still participate in spiritual life behind bars. Contact Alyssa Gaerte, our Mission Coordinator, to get involved!
Part 4: Option for the Poor and Vulnerable
What does this principle mean? "The primary purpose of this special commitment to the poor is to enable them to become active participants in the life of society. It is to enable all persons to share in and contribute to the common good. The 'option for the poor,' therefore, is not an adversarial slogan that pits one group or class against another. Rather it states that the deprivation and powerlessness of the poor wounds the whole community. The extent of their suffering is a measure of how far we are from being a true community of persons. These wounds will be healed only by greater solidarity with the poor and among the poor themselves." (USCCB, Economic Justice for All)

How does our parish live out this principle? The population of unsheltered homeless is growing in the U.S. and specifically in West Michigan. Gateway Mission is a local agency that is highly-effective at addressing the issues that often contribute to homelessness and does so with the intent of encouraging their guests to build a relationship with Christ. Gateway provides emergency shelter and addiction and discipleship programs for men and women dealing with homelessness. Guests are encouraged to be active outside of the ministry centers during the day, looking for work or going to school. In the mornings and evenings, they attend Bible studies, educational classes, and meetings that focus on changing poor patterns of behavior and getting on a path of hope and success. Childcare is provided for working mothers. All guests are provided with basic necessities, case management, and medical care. If they graduate from the emergency shelter program, they have the option to move onto transitional living, which can eventually lead to independent living and real life change. OLL provides bulletin space for promoting Gateway needs and events. We work together to get people with emergency requests for housing sheltered at their centers. OLL donates $2,000 a year in financial support. For Mother's and Father's Days, the Respect Life Guild holds two drives to collect items to include in gift bags for the center guests.
With the current inflation and rising food costs, the need for food assistance is necessary like never before. The St. Vincent de Paul Center helps those in our community who are dealing with food insufficiency. By working with Feeding America and several area partners, the staff and volunteers give out a two-week's supply of items to each family that walks through their doors. These supplies include fresh and frozen meat and vegetables, dairy items, bread, boxed goods, canned goods, hygiene items, formula, baby food, and diapers. Also located at the center is a thrift store with clothing and household goods at very reasonable prices. OLL provides volunteers and weekly food donations. Our parish also donates $2,000 a year in financial support.
Contact Alyssa Gaerte, our Mission Coordinator, to get involved with Gateway Mission and the St. Vincent de Paul Center!
Part 5: The Dignity of Work and the Rights of Workers
What does this principle mean? The economy must serve people, not the other way around. Work is more than a way to make a living; it is a form of continuing participation in God's creation. If the dignity of work is to be protected, then the basic rights of workers must be respected—the right to productive work, to decent and fair wages, to the organization and joining of unions, to private property, and to economic initiative.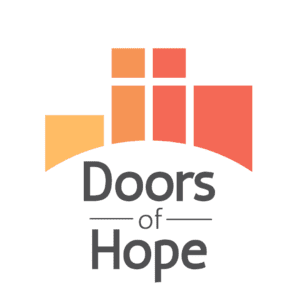 How does our parish live out this principle? 22% of households in Ottawa County are in a category called ALICE, which means Asset Limited, Income Constrained, Employed. These men and women perform important work in our community, yet they do not earn enough money to care for their own families. It is difficult for ALICE households to pay for necessities like food, housing, and health care. Due to the failure of wages to keep pace with inflation and the cost of living, the percentage of ALICE households in our area has been increasing over the past decade.
These ALICE families need wrap-around support from an experienced agency that focuses on building lasting relationships with those who are struggling and not just a quick solution to a basic need or request for assistance. Doors of Hope (formerly ATLAS Ministries) strives to build relationships, remove the barriers of generational poverty and crisis living, and encourage independence. Their life skills coaches provide a listening ear, help to set obtainable financial and personal goals, and encourage accountability, all at no cost to their clients. The stronger relationship they have with an ALICE family, the more chances they can have to create lasting changes that lead to financial stability.
Over the past year, Doors of Hope added a new community support component to their programming. They have been reaching out to local churches to find volunteers willing to form a team to support a Doors of Hope family that lives and works in close proximity to them. Their Community Teams program assembles local church volunteers who are able to help once a month with a family's practical needs like lawn mowing or a ride to the store and/or relational needs like a good conversation or a Bible study. Even in the short time it has been operating, this Community Team program has produced meaningful relationships that have positively impacted both the churches and Doors of Hope families. 
Our Lady of the Lake is proud to partner with Doors of Hope and to support this vital ministry in our community. Each year, OLL donates $3,000 to support their work and holds a drive for items on their wish list. Volunteers are needed to be part of a new Community Team forming this fall. Contact Alyssa Gaerte, our Mission Coordinator, to learn more and get involved with Doors of Hope!