Candlemas: Candle Blessing and Mass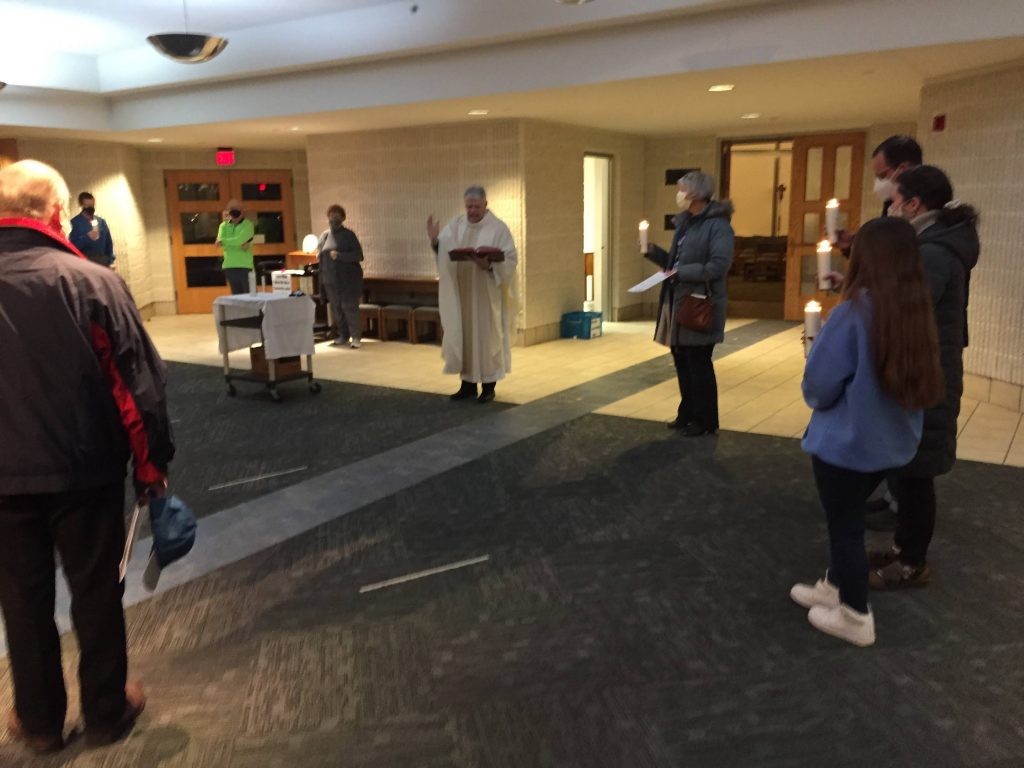 Wednesday, February 2, 9 a.m.
Fr. Michael will celebrate a special Wednesday Mass for the Feast of the Presentation of the Lord, also known as Candlemas. Mass will begin with a candle blessing in the narthex and a procession into the chapel. You are welcome to bring your own candle for the blessing, but the parish will also provide candles.
The blessing of candles is a Catholic tradition inspired by the words of Simeon's in this feast's Gospel reading, in which he describes Jesus as "a light for revelation to the Gentiles" (Luke 2:22-40).