Praying for the Dead in November
Praying for the Dead at OLL
It is traditional to focus on praying for the dead in a special way during the month of November. Stop by the chapel to write the names of your departed loved ones in the parish Book of the Dead, then take a quiet moment to light a prayer candle in their honor near the statue of St. Joseph. There will also be chaplets for the dead that you can take.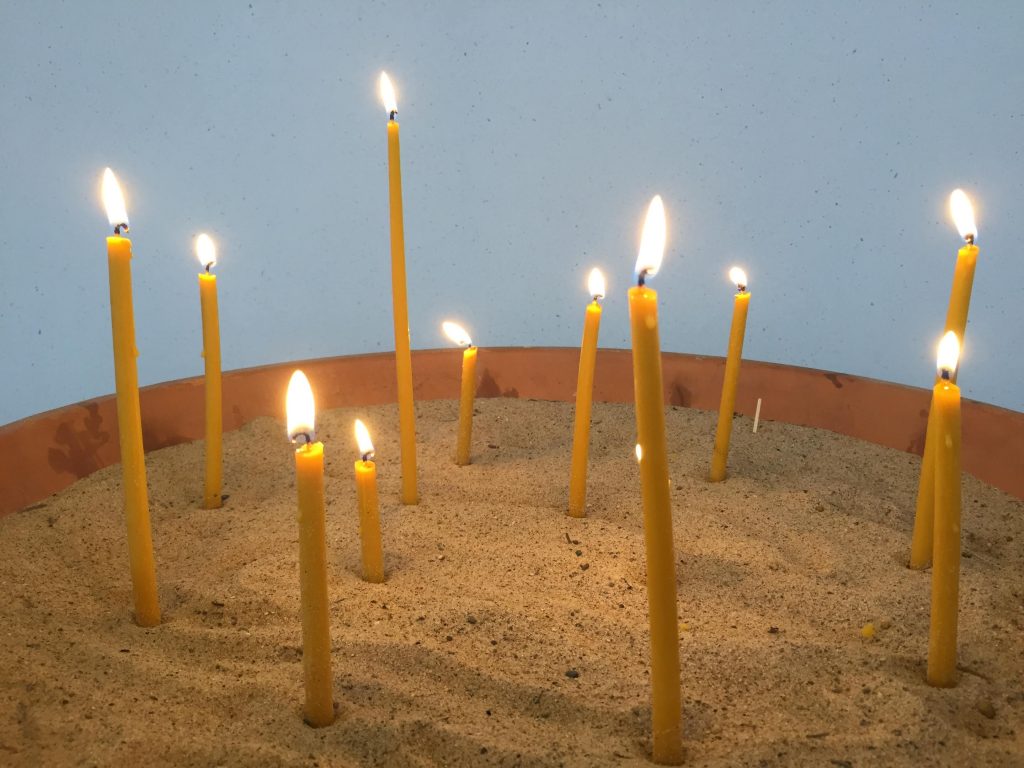 LANE Families: The Saints
Free Resources at lanecatholic.org
The saints provide us with concrete examples of holiness in all walks of life. Beginning with All Saints' Day and following the liturgical calendar, these resources from LANE will help children and adults get to know our brothers and sisters in heaven and grow closer to Jesus through their lives and teachings. Create your free account and get started at lanecatholic.org.