40 Days for Life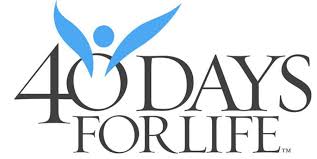 Friday, October 20, 7 a.m. – 7 p.m.
Would you be willing to pray for one hour to end abortion? 40 Days for Life is a pro-life effort that consists of 40 days of praying, fasting, and holding a peaceful vigil in front of an abortion facility. The fall campaign will take place from September 27 through November 5, from 7 a.m. until 7 p.m., in front of Planned Parenthood in Grand Rapids. To register online to pray:
Click the "Log In / Sign Up" box.
Click the "Sign Up for Vigil Hours" box.
Click on Friday, October 20, which is OLL's day at the vigil. You can also sign up to pray on other days.
Click on the hour you want to pray.
Click the "Submit Hours" box. All done!
A reminder will be sent to you via email before your prayer time. Thank you for praying to end abortion in West Michigan.