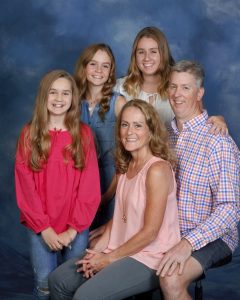 Please Welcome Katie Wells, OLL's New Administrative Assistant!
Katie is the new face of our parish office! Please stop by on weekdays between 8 a.m. and 4:30 p.m. to say hello. You're also welcome to call and Katie will answer your questions and get you the help you need.
Katie has been a parishioner at OLL since 2003. She and her husband Steve have three daughters: Emily, Samantha, and Ella.
In addition to working in the office at OLL, Katie has volunteered as an elementary and middle school catechist, aide, and chaperon. In her spare time she enjoys running, biking, and hiking in the woods.